Branding can mean different things to different organizations. And that's alright. Because there is no right or wrong answer. If at all, there is only a direct and indirect approach. 
For some, branding means having a nice logo, a slogan or cool accessories ‌they sell on their online store. For other organizations, the definition goes beyond the obvious. It's more than what you can see on their websites and read in between the content they post on their socials. 
In today's blog, let's talk about some intangible ways on how to build your nonprofit's online brand and save some tangible ones for the weeks ahead.
Debriefing Branding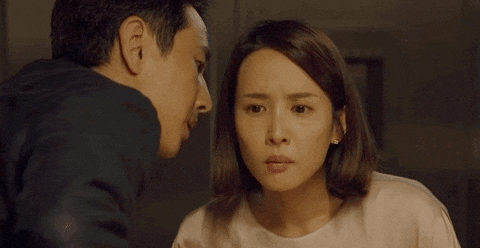 What it is – A brand is an idea or opinion that people have in their minds about you. It is what they talk about you behind your back (in your absence). What would people say about UNICEF or Red Cross when they gather in a room to discuss charities? Branding is all about when your audience constructs their perceptions about you over time, and it's how they weigh your work. Whether positively or negatively, branding gets you recognized and influences how people receive your nonprofit's communication. 
What it is not – Brand awareness isn't about crafting your organization's tagline, logo, or other visual elements. It's not about a specific tone you will use or your nonprofit's voice. Those are finer elements and will automatically come together when you decode the larger pieces of the puzzle – your brand purpose and promise. 
Must-haves for how to build your nonprofit's online brand 
Progressive nonprofits identify the potential of branding to transform their organizations. If you want your organization to be seen (when everyone else is shouting), it's time to do some groundwork. The following tips will make sure you build a solid foundation and a roadmap that will steer all your future efforts in the right direction. It will also help you achieve whatever your nonprofit's goals are. Getting more awareness, creating a positive image, and driving more donations – you name it! 
1. Consider a brand conviction exercise
A brand conviction exercise is like peeling the many layers on an onion. It is about getting to that brand essence – the heart of your idea of why your organization exists. It is also the first step in building your nonprofit brand. If you already have one, maybe it is time to revise your vision and mission and who your target donors are. This process will also help you find your organization's brand archetype that will define how your NPO's communication should be – both offline and online. 
Here is a list of key points you need to address as a team: 
Where do I come from? : Think of the history and heritage of your organization and try to answer what it is in the roots of its origin that gives credibility. 
What makes my organization remarkable?: Think in terms of what makes your nonprofit special from others within the category. 
Where is my world going?:

Donor behaviors

have changed drastically, especially since the pandemic. Identify some of the macro and micro trends that might affect your NPO in the future. 

Who are my customers and advocates?: Get to know who

influences and takes part in relationships with your brand

. Who are those people for whom this entire hustle exists? Identifying your associations is a critical part of your brand conviction. 

Who am I?: Learn about your Nonprofit's values and personality. Is your organization bold and an explorer, or is it more of a caregiver or nurturer? This will guide your nonprofit's brand tone in the future. 
Finally, what is my fight?: Try to answer what is the brand's unique driving purpose and mission for existence. How can the brand make a difference?
This exemplary exercise will unlock immense opportunities for your nonprofit in terms of successful branding. Not sure how to get started? We are on standby (literally!) to help your nonprofit iron out its brand identity and start strong. 
2. Create a nonprofit's brand book
When it comes to how to build your nonprofit's online brand, consistency is key. One way for your organization to build a strong brand image is to keep all the brand elements consistent. Besides, consistency will guide your internal stakeholders to follow the same approach throughout all communications and accomplish brand continuity. 
Small tips like keeping your logo and tone consistent across all platforms will ensure there is no scope for disjointed brand perception. Besides the visual elements, it is also important you focus on identifying your brand tone. As your nonprofit brand evolves, there will be a specific style in which your organization communicates with the donors. 
For instance, if your brand is a caregiver, you might want to avoid using strong words that would work against your brand archetype. Include the dos and don'ts ‌of what is and what isn't allowed while using those elements online and offline. For example, you could make it mention the use of a vertical or horizontal logo in certain situations or platforms.  
Want to see this advice in action? Check out these brand books by Boy Scouts, WWF, NAACP and charity:water! 
Written by Tasneem Jariwala for Wisely and Hopeful Inc.